Hi-Standard (SOUL PUNK) band tee
Condition : 10/10 (100 cotton)
Tag : United Sports (Single stitch)
Size:S (P2P:17 L:25)
Price:SOLD

Info: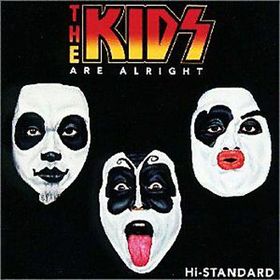 From Wikipedia..

Hi-Standard were a Japanese punk rock band who formed in 1991. The release Making the Road sparked sold-out Japan shows and US/European tours with punk bands such as NOFX, No Use for a Name and WIZO. Although Hi-Standard were Japanese born, all of their major releases were sung in English. Live footage of the band shows them talking to the crowd in their native Japanese and then immediately changing to English for the songs.
They are ranked at No.63 in the list of top 100 Japanese musicians provided by HMV
more info go to this website :
http://www.fatwreck.com/band/index/18
TQ